This self-portrait was made in 1991 with a Minolta XGM camera (50mm f/1.2 lens). The image was captured on real film called Tri-X Pan 400 by Kodak (35mm black-and-white print film).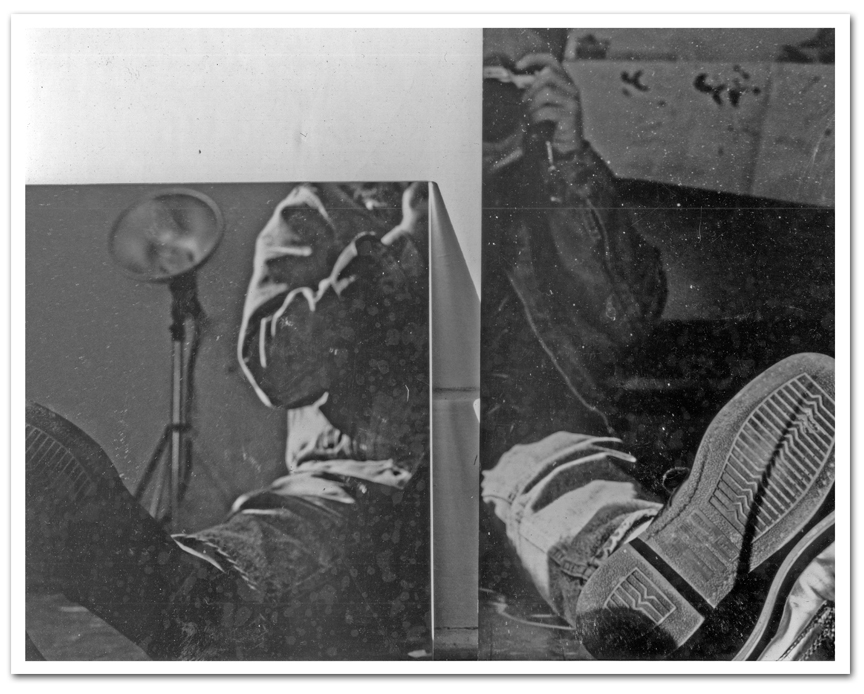 ©1991 Split Self-Portrait Eric Wells Hatheway All Rights Reserved
The image was developed in a real dark room (yes, a pixel free environment) with real chemicals that smelled up the place real good. Printed on Ilford pearl matte photo paper.